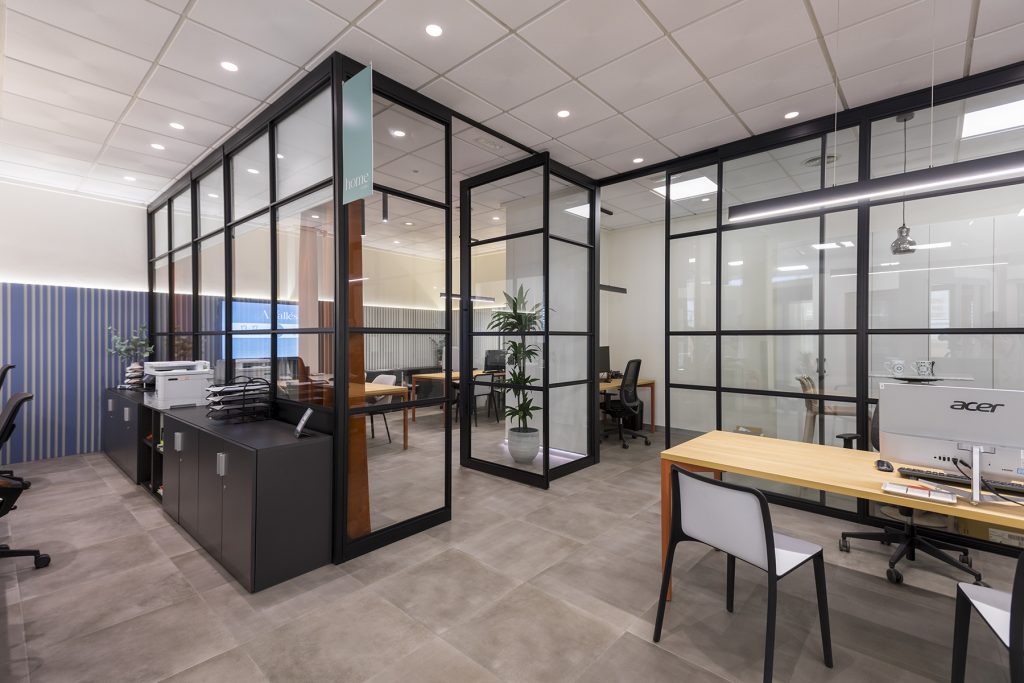 Nueva exposición con más de 200m2 en productos para su hogar.
Sabemos lo importante que es conocer con detalle los productos que fabricaremos para su nuevo hogar. Es por eso que hemos puesto tanto cariño en la nueva exposición donde podrá ver todas las opciones que le podemos ofrecer.
New exposition with more than 200m2 in products for your home
We know how important it is know with detail the product that we are manufacturing for your new home. This is why we put a lot of love in the new exposition where you can see all the options that we can offer to you
We have more than 30 years manufacturing doors, windows and products for the home constructions in aluminium and pvc
We don't want you think that
Aluminums and PVC A. Vallés, is a family-owned company with and one goal set: not to think about our work.
Only in us, the professionals who have created a space isolated from noise or bad weather, a home with silence and efficiency. An intimate place where you feel at home. Literally.
Family workshop destinate to the manufacturing of Aluminium and PVC products for your home.
We manufacture Doors, Windows, Shutters, mosquito neets, entrance doors, big dimensions slidingdoors, pivoting doors, railing, claddings, motorization for integration with home automation, Majorcan shutters…
We work with the reference brands in the market, offering professionals finishes, innovation and meeting quality standards.
The orientation, weather or the home desing requires that the doors and windows have a concrete characteristics. Our duty is to give you the very best to solve your needs
We want you to feel in peace of mind that we will make sure we exceed you expectations. With us, you don't have to worry about exterior carpentry work.
PLACEMENT AND AFTER-SALES SERVICIES
We always try to emphasize in the client's review of our work ethic and to make sure you've git the attention of every single detail we pput into every product we make. Every single one of us.
New express services for offers
and commercial visits
We understand your concers and is why we want to simplify the process so that you can receive advice as soon as possible. Let's talk now by Whatsapp.
If you want to get an offer, all we need is:
Or if you prefer you can:
Call us at this number: +34 965 79 06 27
Visit us in the new office and exposition: Avd. Ondara 14, local 2 – Jávea / Xàbia (Alicante, Comunidad Valenciana)
Contact by email: info@avalles.es